IDPE 2022 Annual Confere
nce
The IDPE 2022 Annual Conference is back, in person … and virtually. For this year's annual conference, we are combining the best of both worlds – join us in-person on Monday 20 and Tuesday 21 June 2022 at the De Vere East Midlands Conference Centre, Nottingham, and virtually, on Thursday 23 and Friday 24 June 2022.
We are once again offering group packages, enabling all members of your development team and school leaders to access the fantastic programme developed by our conference committee. With a range of speakers from across the school, university and charitable sectors sharing their expertise throughout the week, join us to connect with colleagues from across the IDPE community in person, virtually or both!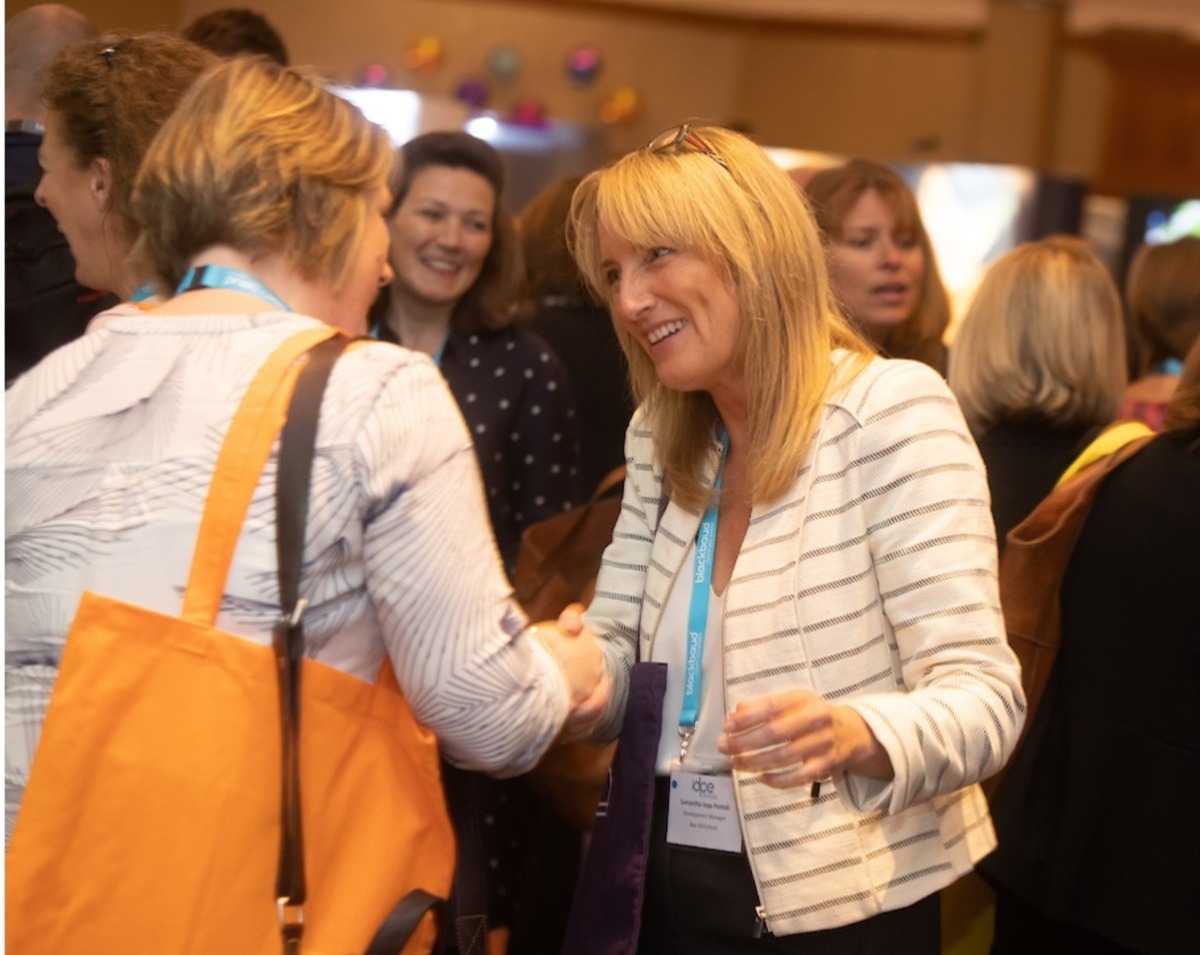 Our role as development professionals is to connect with our community – to build relationships, inspire people to give, and to then pass this inspiration on to their own connections.
This year's conference will focus on making connections, how we strengthen our relationships across the school community, and maximise on the potential of these connections to enhance our fundraising and engagement programmes. Network with colleagues from across the IDPE community, catch up over coffee, discuss your challenges, share your ideas … or even have a drink at the bar … join us to make connections at this year's annual conference.
'Superb breadth and depth of sessions on the agenda. Inspirational, motivational and thought provoking.'
IDPE 2021 Annual Conference delegate



Conference streams
Our conference sessions are streamed to help you find the sessions most relevant to you. This year's streams are:

Creating connections with our school communities is an essential part of development. The alumni and community engagement stream will explore how you can embrace new opportunities to engage your school community, develop your network and maximise on their giving potential.

Reaching out to your constituents and establishing new ways of communicating with them is a key way of establishing lasting connections. This stream will explore how to use strategic planning and effective communication to develop and strengthen relationships, both internally with staff and pupils, and externally, with your wider school community.

From the early days of establishing a development office to identifying prospects and making the ask, no matter where you are in your fundraising journey, this stream will explore how to use your connections to embrace new opportunities for your fundraising programme.

The personal effectiveness stream provides an opportunity to reflect after two years of rapid change, addressing the personal challenges that you face every day in order to provide you with the skills you need to be an effective schools' development professional.

This stream is dedicated to developing collaboration across the senior leadership team and exploring the latest trends and innovations from across the sector. These sessions will be relevant for more experienced development professionals, heads, bursars and governors.
The IDPE 2022 Annual Conference has been developed by members for members and would not be possible without the hard work and incredible commitment of the conference co-chairs and committee.