​​​​​​​​​​​​​​
​​​​​​​​​​​​​​
FREE legacy webinars
Tuesday 19 May 2020
Richard Radcliffe has teamed up with Smee & Ford to deliver a series of free webinars on legacy giving.

Find out more...
How fundraisers can remain positive in a time of crisis

Friday 24 April 2020


Gifted

discusses how fundraisers can be working within the constraints of COVID-19, preparing to come back even stronger, and masking sure that good things continue to happen.

Read now...
5 ways to engage your alumni community during COVID-19
Tuesday 21 April 2020
Want ideas for what to do now? Get inspiration from other schools who are trying a mix of online and offline activities. Read now...

​​​​​​​
Free resources from ToucanTech
Monday 20 April 2020

ToucanTech has been sharing resources to support you . Read their

case study about running an engaged alumni community

, and their

email marketing

and

data entry

guides now.
Free COVID-19 Alumni Support Survey from RSAcademics
Friday 17 April 2020
Answering three important questions for heads and development teams at this time
What kind of meaningful engagement should we be offering our alumni community?

How can we identify alumni who may want to support a hardship fund?

How, where and when should we be focussing our resources?
This survey is an adapted version of

RSAcademic

's more comprehensive and bespoke SchoolPulse® for Alumni Survey. It is a quick and cost-free way to engage with your alumni, ask what they would like from you and for you to sensitively ask those who might consider providing support for hardship fundraising to identify themselves. The report will include recommendations from their Philanthropy senior advisors. This is also free of charge.

Please click here to complete an enquiry form.
Development, fundraising and alumni relations – your 100-day plan to help your school
Thursday 16 April 2020
What does COVID-19 mean for your school's development activities?

RSAcademics

would like to extend an invitation for you to speak to their Philanthropy team: their FREE 30-minute consultation service. RSAcademic's Development Consultants have already spoken to colleagues across the sector this week to help them consider their planning over the next 100 days and we would like to support as many schools as possible and share what we are learning. They are offering our expertise and advice for free, and also creating practical strategic guidance to share widely across the sector, to support your planning. If you would like a 30-minute discussion, please visit their website to complete a form or contact:

Debra Price, Head of Philanthropy

.

The Hubbub Fundraising Copy Checker
Wednesday 8 April 2020
One of the biggest hurdles to overcome when planning a fundraising appeal is the copy you use.

Hubbub

has introduced a new free resource – the Fundraising Copy
Checker – which provides useful feedback for the copy you produce, giving recommendation for how to make your copy even more powerful. You can watch a quick

introduction video

and

try it out now

.
Ten tips to ensure that development can meet the need when the coronavirus crisis is over
Monday 6 April 2020
Institutions are under strain and will be making tough decisions in the weeks ahead. Every development professional must act now to secure their future. John Rux-Burton, Founder and Managing Partner of

Rux Burton Associates

, has written a

LinkedIn article

sharing his top tips to ensuring that development offices are ready for when the coronavirus crisis is over.
Four questions school fundraisers should be asking
Thursday 2 April 2020
In the midst of this coronavirus crisis we're all asking questions and often no-one can give us a definitive answer. If we stop to work out the 'righ
​​​​​​​t' answer we are in danger of becoming paralysed by inaction. Juliet Corbett Consulting explores four questions school fundraisers should be asking right now. Read more...
Blackbaud's coronavirus fundraising resources hub
Tuesday 31 March 2020
Blackbaud have compiled a list of resources to help you during this unprecedented time for the sector. Check out their Coronavirus Fundraising Resources Hub, and see how you can keep up your fundraising momentum during this turbulent time.
Digital fundraising heroes coffee hour
Tuesday 31 March 2020
Come have a coffee and a chat with the Hubbub team, as well as others in the education and charity sectors, about all things digital.
Sessions will be run twice a week on Tuesdays and Thursdays at 3pm (BST). Each chat will be hosted by a member, or two, of the Hubbub team who will be happy to share ideas and listen to thoughts from peers in the sector. They may not have all the answers but they're always happy to chat the breeze around digital fundraising
​​​​​​​and engagement.
No agenda - just friendly and helpful conversations. ​​​
Graham-Pelton's COVID-19 resources for fundraisers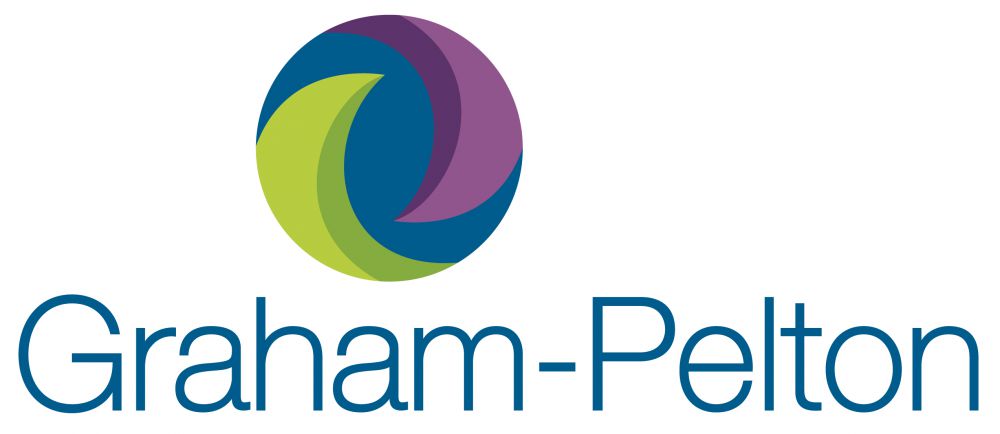 Monday 30 March 2020
Graham-Pelton have put together a library of resources which will provide immediate steps you can take to prioritise your development efforts during turb​​​​​​​ulent times​​​​​​. ​​​​​​​
Tips and ideas when embracing digital
Monday 30 March 2020
Much sooner than some of us in the charity sector may have anticipated, institutions and organisations from around the world are making the switch. Embracing digital as the main channel for fundraising campaign solicitations. IDPE's corporate partners Hubbub explore Embracing Digital In the Time of Coronavirus and Ideas For Keeping Alumni Engaged When In-Person Events Aren't Possible.
​​​​​
How resilient is your school's strategy to coronavirus?
Friday 27 March 2020
School leaders are rightly focusing on contingency and business continuity plans at the moment. However, they will soon need to switch their attention to urgently reviewing their wider strategy. Juliet Corbett Consulting explores four methods for coping with fast-paced change from the fields of marketing, organisational change, strategy and innovation. Read more...
Fundraising Amidst COVID-19 webcast
Thursday 26 March 2020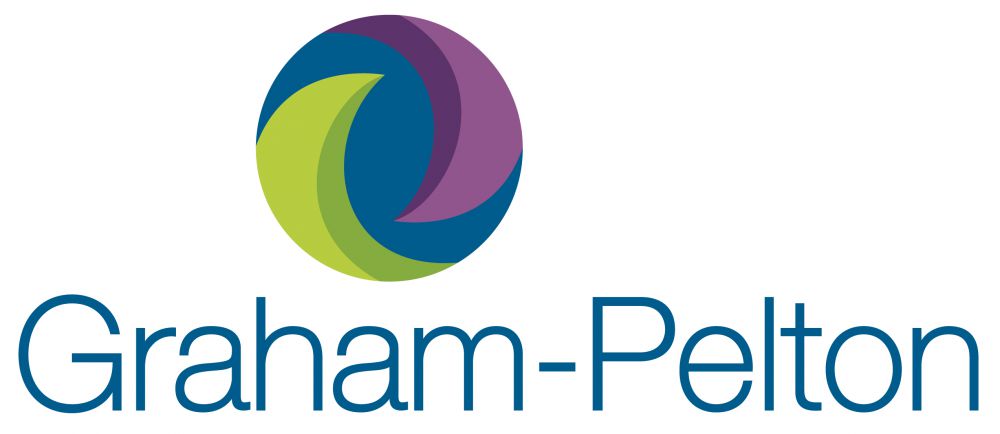 Graham-Pelton's President and CEO Elizabeth Zeigler shares firsthand experience guiding nonprofits through turbulent times in this 45-minute webcast recording. You can access the recording and accompanying slides via these links.​​​
Gifted Philanthropy offer pro bono support
Thursday 26 March 2020


In addition to supporting their clients, IDPE's corporate partners Gifted is also reaching out to the wider Third Sector offering pro bono, informal fundraising a​​​​​​​dvice. If you'd like to talk, please don't hesitate to get in touch with one of Gifted's directors at www.giftedphilanthropy.com.
Blackbaud COVID-19 Response Guide
Thursday 26 March 2020
​​​​​​​Read Blackbaud's COVID-19 Response Guide and discover tips and best practices to help you maintain your fundraising momentum during these turbulent times.
As the COVID-19 situation continues to evolve, their eBook will help you to keep engaging with your supporters.
Moving forward during these difficult times
Tuesday 24 March 2020
While it is not possible at this time to quantify the extent to which philanthropic support will be impacted, Marts & Lundy offer the suggestions to ensure you can effectively move your philanthropic initiatives forward during this difficult period. Find out more...
​​​​​​​​​​​​​​

​​​​​​​
Support your community and alumni businesses with your free business directory
Tuesday 24 March 2020
For some of our alumni and community members, these challenging times will have dramatic financial consequences unless we find ways to support them. That's why Graduway have decided to offer a dedicated Business Directory, for free through the pandemic period (until 31 July 2020). Highlighting your alumni businesses' products and offerings within your alumni community can really be a game-changer for them. Access offer now.

​​​​​​​
Ways to keep your charity's supporters engaged during COVID-19
Tuesday 17 March 2020
With stepped up social distancing and home working it can be difficult to know how to keep your supporters engaged. IDPE corporate partners Hubbub have put together a blog post of suggestions, including encouraging supporters to continue to show their support, going digital with events and making sure that online giving is an option. Find out more.
Latest advice from Blackbaud - virtual events
Tuesday 17 March 2020
As the COVID-19 situation continues to evolve, questions are being raised around how the social good community navigates this unprecedented time. IDPE corporate partners Blackbaud have compiled several resources to help you continue supporting your cause. You may find their eBook on running virtual events or software evaluation toolkit useful when considering how to keep your organisation operating remotely.
​​​​​​​​​​​​​​
Three resilience checks for your strategy in the face of coronavirus
Tuesday 10 March 2020
The ways coronavirus will affect our society and economy in the coming months are uncertain. This is precisely the type of significant change which should trigger a resilience check of your strategy. IDPE corporate partner Juliet Corbett Consulting explores how to analyse the new external environment you're working in, the importance of spotting new potholes and silver linings early, and tips on building a strategy which combines cost cutting and innovation. Find out more.
​​​​​​​
​​​​​​​​​​​​​​​​​​​​​