What is schools' development?
Schools' development (or 'development') is essentially professional fundraising in schools. It is the process by which schools seek to engage with their alumni, parents and other stakeholders to generate support and income to advance a school's strategic objectives.
Funds raised by schools have increased significantly from just £100 million in 2011 to £157 million today. Development helps to fund a wide range of projects from increasing access to independent education for children from disadvantaged backgrounds, to improving learning environments and resources for pupils from both the state and independent sectors.
IDPE (the Institute of Development Professionals in Education) supports all schools, from both the independent and state sectors, to develop cultures of community engagement and philanthropic support, so that they can provide the best educational experience for children and young people.
All types of school can achieve fundraising success. In our most recent benchmarking report, the average income raised in 2017/2018 was £535,000 from 211 donors. Yet many senior leaders are uncertain about how to approach it.
If you would like to know more about developing a fundraising programme in your school, please get in touch with Caroline Pix, our Membership and Engagement Manager, who will be happy to help: 01225 829030 | info@idpe.org.uk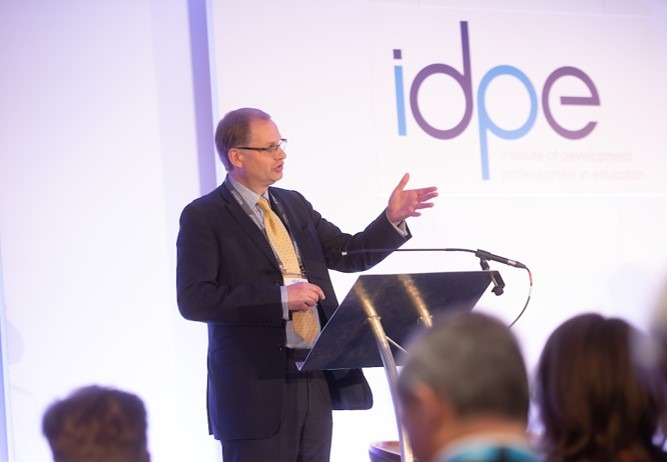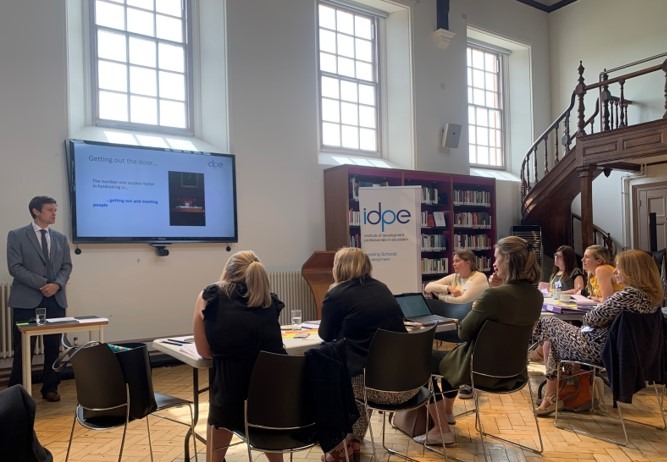 Are you new to working in schools' development?
IDPE's New to development programme is a one year programme offering an introduction to all aspects of professional fundraising and engagement in schools designed for development professionals with less than 2 years' experience, or schools in the process of establishing a development office. Find out more