Building relationships that last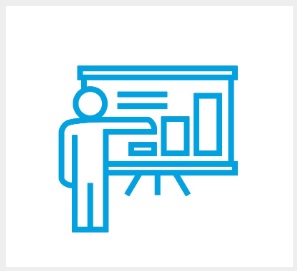 Date
2019-11-21

Time
10:00 to 16:00
Location
Caledonian Club
9 Halkin St
Belgravia
London
SW1X 7DR
Cost
£195
Booking for this event is now closed. If you wish to attend please contact the IDPE office on 01225 829030.

Online registration is now closed. There are still spaces available and to book your place, please contact the IDPE office at info@idpe.org.uk or on 01225 829030.

Understanding the difference between a 'donation' and a 'gift' and learning what motivates your prospective givers can be the first, key steps in creating a transformational major gifts programme and securing the funding that your organisation needs.

Why should you attend?
This session will focus on the importance of taking the time to build relationships with your donors in order that long-term giving can be secured. We'll consider the implications of setting up a major gifts programme, the resources it will require, and understanding the various motivations for making significant gifts. This will be peppered with real life examples from a range of organisations that Gifted's Directors have worked with throughout their careers.
Who should attend?
Any development professionals or governors.

Workshop programme
This session will leave attendees with the following knowledge:
1. Understanding that 'major gifts' means different things to different organisations
2. How to create a sustainable major gifts programme
3. The impact that a long-term programme could have on your organisation
See the full programme here.

Cost
£195 - IDPE members
£290 - non-members and corporate partners

Speakers

Andrew Day CFRE, Chief Executive, Gifted Philanthropy

Having spent three decades in the sector, Andrew's professional input at workshops, conferences and events is internationally sought after. He has run major capital campaigns across the globe, including the UK, Australia, New Zealand and Canada. Andrew is a former Chair of the Certified Fund Raising Executive International Certification Board (CFRE); current serves on the AFC Board (Association of Fundraising Consultants) and his current school clients are:

Warwick Independent Schools Foundation - £4m capital campaign

Solihull School – £2.5m bursary fund

Kenilworth School - £1.5m capital campaign

St Mary's Calne - £5m bursary fund

Chris Goldie CFRE, Director, Gifted Philanthropy
Chris has been in the industry for over 20 years having worked for an array of major charities before moving into consulting. Based in London, he has an eclectic mix of clients under his guidance:

Wimbledon High School - £3m campaign

Putney High School - £500,000 campaign

The National Archives – Strategic Review and Development

The MCC Foundation – Strategic Review and Development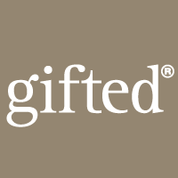 Booking Terms and Conditions
All cancellations must be received in writing and emailed to

info@idpe.org.uk

. Cancellations received at least three weeks before the workshop date will receive a full refund. No refund will be made for cancellations received within three weeks of the workshop date. Any costs incurred from online payment will not be refunded.

Please be advised that a professional development event may be cancelled in exceptional circumstances. All delegates will be notified of any event cancellation no less than four weeks before the event date. When cancelling an event with more than four weeks notice, IDPE will not be liable for any expenses incurred by the delegate.

Although we welcome corporate attendees to our workshops, the acceptance of their registration will be at the discretion of the presenters.



If you have any questions, or experience any difficulties, please call us on 01225 829030 or email

info@idpe.org.uk

.