IDPE Essential Fundraising Toolkit for State Schools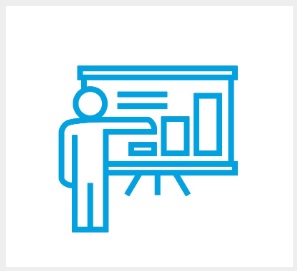 Date
2020-11-24

Time
10:00 to 16:00 +1100
Location
Tonbridge Grammar School
Deakin Leas
Tonbridge
Kent
TN9 2JR
Cost
£80
This event is not open for registrations.

This event is now being run as part of the New to development programme. Click here for more details and to book your place.




Join us for a one-day seminar to explore how development could benefit your school and its community. This seminar will provide you with practical advice and a greater understanding of how to get started with engagement and fundraising in your school.
'I thought it was an excellent, extremely valuable day. I came away with a whole range of practical ways to launch a development office and get people involved. The atmosphere during the day encouraged discussion, debate and the sharing of ideas. Everyone present felt comfortable to raise issues or challenges they had, or envisaged having.'
2018 IDPE Essential Fundraising Toolkit for State Schools attendee

'An extremely useful day, packed with practical advice and suggestions.'
2019 IDPE Essential Fundraising Toolkit for State Schools attendee

What to expect
In this seminar you will hear first-hand from experienced development professionals with a proven track record in engagement and professional fundraising in schools. Topics covered will include:
How to set up a development office and start professionally fundraising

What the pitfalls to avoid are when starting out in schools' development

Success stories of those state schools which have already embarked on their schools' development journey

Who should attend?
This seminar is for heads, bursars and governors in the state school sector who wish to find out more about schools' development and income generation through fundraising. It is also suitable for schools' development professionals and senior leaders new to schools' development.

Speakers
Clare Atkinson
Development Director
Dr Challoner's Grammar School
Pippa Blackstone
Director of Development and Alumni Relations
Tonbridge Grammar School

Speaker TBC
So why not join us on to start exploring the difference income generation from fundraising could make to your school and your students?
For more information, please contact the IDPE office on 01225 829030.

*All prices shown are VAT exclusive


Booking Terms and Conditions
All cancellations must be received in writing and emailed to info@idpe.org.uk. Cancellations received at least three weeks before the seminar date will receive a full refund. No refund will be made for cancellations received within three weeks of the seminar date. Any costs incurred from online payment will not be refunded.
Please be advised that a professional development event may be cancelled in exceptional circumstances. All delegates will be notified of any event cancellation no less than four weeks before the event date. When cancelling an event with more than four weeks notice, IDPE will not be liable for any expenses incurred by the delegate.
If you have any questions, or experience any difficulties, please call us on 01225 829030 or email info@idpe.org.uk.